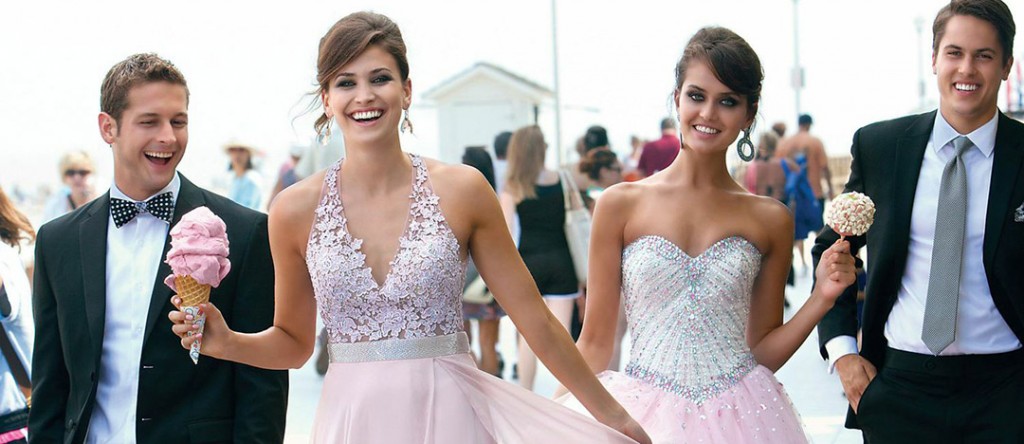 From our Plymouth Rock partners
Prom season is here! From early May through mid-June, high-schoolers dress to the nines for a night on the town. Everyone (parents and teens) wants to have a safe and happy prom season. With so much happening on prom night it can be easy for them to get distracted. Take some time before the prom to talk to your teen about being safe behind the wheel. With so much happening on prom night it can be easy for them to get distracted. Take some time before the prom to talk to your teen about being safe behind the wheel.
Here are 5 prom season pitfalls, and an action plan to avoid them:
Alcohol: Cars and alcohol are a deadly combination. One problem is that many teens view drinking as a normal part of the prom and graduation celebration. A study of 12,000 students by the Statistic Brain Institute, found that 53% of prom-goers admitted to having more than four drinks on prom night. That means more than half were legally drunk (or worse). As educators and parents, we cannot condone this behavior and it's imperative that we do not facilitate underage drinking. On the other hand, if we deny that underage drinking happens, the results can be catastrophic.
Seat belts: According to National Highway Transportation Safety Administration, more than half of 16-20 year olds killed in car crashes were not wearing seat belts.
Distractions: For many students, prom night is the highlight of the year. This youthful exuberance amounts to emotional driving. Text messages, Snapchat, loud music and a stunning companion all contribute to the chaos, and combine to take the young driver's mind OFF what they are doing.
Drowsiness: After-parties + prom weekend trips = little or no sleep. Did you know? Drowsy Driving is one of the top causes of distracted driving crashes, according to the National Safety Council. A five-year study by NHTSA shows that drowsy driving accounts for an average of 2.5% of the fatalities on our roadways each year. (Between 832 – 1194 deaths annually, over the 5 year period.)
Bad Driving: Let's face it, most of these kids have been driving less than 2 years, and the majority of them haven't learned to drive properly anyway, so they are still learning on the job. Add to that a car full of kids (if they're 18, they are no longer probationary drivers) and it adds up to trouble.
Here is a five-step plan to help your family have a safe prom season:
Always make an ironclad agreement with your teenager that they are never to get behind the wheel, or get into a vehicle with a driver who has been drinking (one is too many), using drugs or tired (minimum of 6 hours of sleep before driving). Your child needs to know that they can call you at any time — day or night — and get picked up, if they, or their designated driver, have become impaired.
Listen carefully to their plans, especially their travel plans. Are they allowing enough time for everyone to recover from the prom night festivities? Alcohol-free prom and graduation nights have been a huge help in reducing drunk driving tragedies. One problem is that the kids stay awake all night and, in many cases, are allowed to drive home drowsy the next morning!
Involve yourself in their planning — they may object, but someone has to be the adult. Who will they be with? Do you know the other kids and their families? Who is driving? Are they still a probationary driver? Insist that there must be one alternate (well-rested) driver included. Where will they be staying? How many kids to a room?
Volunteer to be their chauffeur for the weekend. They'll probably refuse, but it's worth a try.
Expect them to follow rules you set. This goes for prom, graduation and summertime driving. These are great times in our kids' lives, but don't allow your young driver to take a "mental vacation" from their safe driving habits.
Stay Safe Out There!
#prom, #staysafe